An Educational Series co-sponsored with Belle Grove.
Gardening in Miniature (Or Fairies Love Broken Pots!)
August 21 — Sunday, 2 to 4 p.m. Presented by Master Gardener Angie Hutchinson
Registration due August 12* (Family friendly class* — Sign up with a child age 10 to 15 years old and pay only $40 for both to attend.)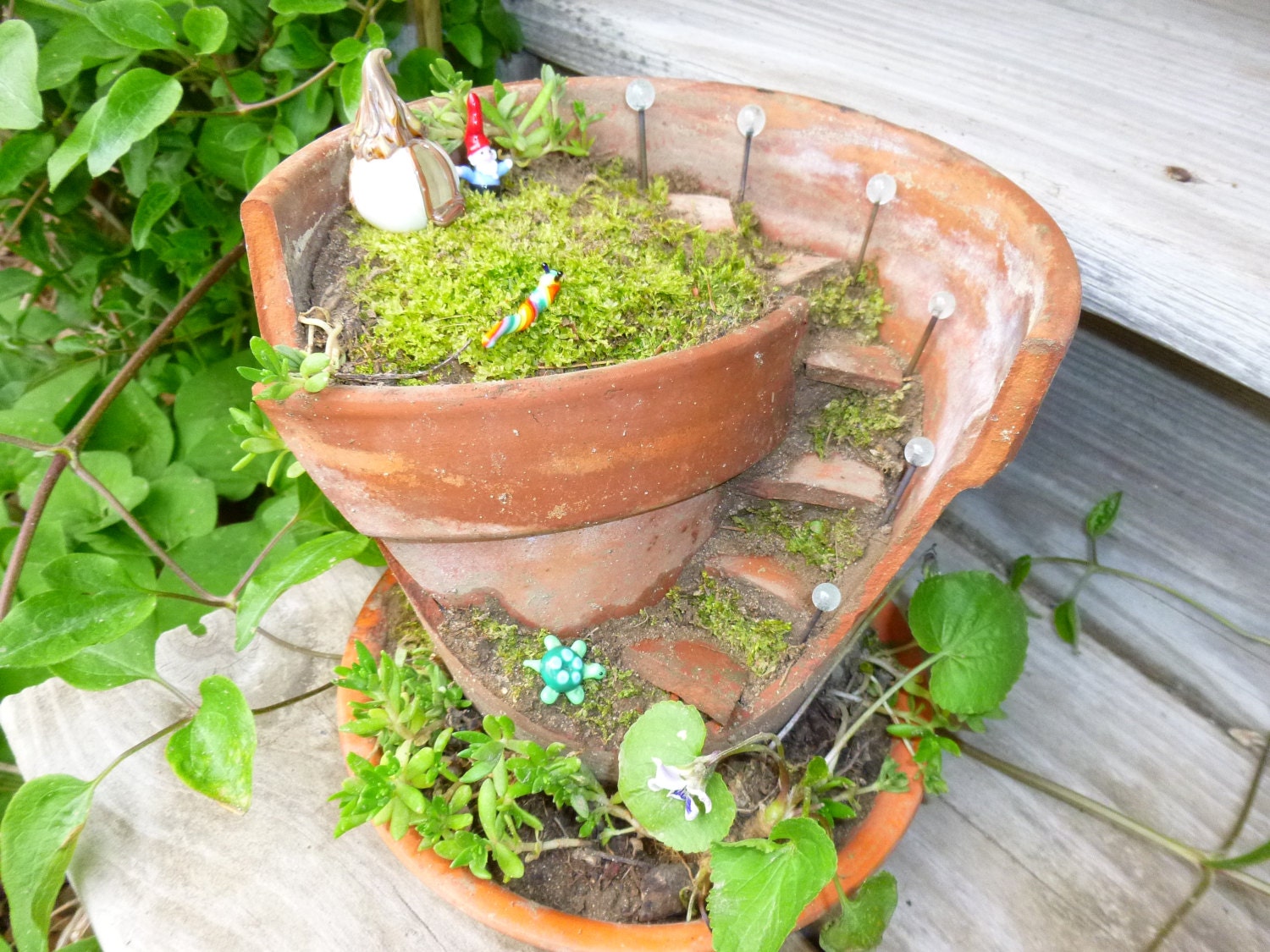 Learn how to design a garden area in miniature. Students will make a fairy garden or a small garden spot to bring home and add to their home garden. Students will be learning how to use broken pots and recycled items as great garden accents. Students will learn how to make miniature houses, little ladders, and other items used by the wee people. Items made of natural materials will be displayed and students will learn how to use everyday items in a miniature garden. Students might even learn how to make a hedgehog for a small spot garden!
Garden Care Consultations for Homeowner

As you may know, Master Gardeners currently work with homeowners to answer a full range of plant, tree, and lawn care questions either in-person, by phone, or via e-mail on the County Greenlines. As an extension of that service, Master Gardener Teams will now meet with homeowners for site visits to discuss those problems and concerns. The Master Gardeners will then offer suggestions and solutions. This program will cover landscaping issues, plant and disease identification, proper planting and care, and other issues that could arise for homeowners.
Anyone interested in having a Master Gardener Team visit their yard should contact the local Extension Office. Go here to find the nearest Extension Office to you.
Interested in Learning More About Being a Master Gardener?
Do you enjoy gardening? Love nature? Appreciate the environment? Want to share your outdoor passions with others? Join the 2017 class of Master Gardeners and meet others with your interest(s), update your current knowledge, and help the community grow through your volunteering at education events and programs. Classes meet beginning in early February and finishing in early May. Participants are required to complete a minimum 50 hour course to be followed by 50 volunteer hours to become certified.
For more information, contact VCE Agent Mark Sutphin.